Dyrygent Akademickiego Chóru Uniwersytetu Gdańskiego
Marcin Tomczak profesor zwyczajny, chórmistrz, dyrygent, wykładowca Akademii Muzycznej im. Stanisława Moniuszki w Gdańsku oraz Podyplomowych Studiów Chórmistrzostwa i Emisji Głosu w Akademii Muzycznej im. Feliksa Nowowiejskiego w Bydgoszczy, Prorektor ds. artystycznych i studenckich Akademii Muzycznej w Gdańsku (2005-2012) oraz kierownik Katedry Dyrygentury Chóralnej (2005-2008, 2012-2016).
Od 1992 roku, dyrygent i dyrektor artystyczny Akademickiego Chóru Uniwersytetu Gdańskiego, z którym zdobył liczne Grand Prix krajowych i międzynarodowych konkursów chóralnych oraz złote medale na olimpiadach chóralnych w Busan (Korea Południowa 2002), Bremie (Niemcy 2004), Xiamen (Chiny 2006), Rydze (Łotwa 2014). Z zespołem odbył liczne tournée koncertowe w Europie, Ameryce Północnej, Ameryce Południowej i Azji.
Laureat wielu indywidualnych nagród dyrygenckich (Polska 1999, Korea 2002, Czechy 2005, 2008) – ostatnio na XV Międzynarodowym Festiwalu Muzyki Chóralnej im. Feliksa Nowowiejskiego w Barczewie (2016), Nagroda dla Najlepszego Dyrygenta Festiwalu.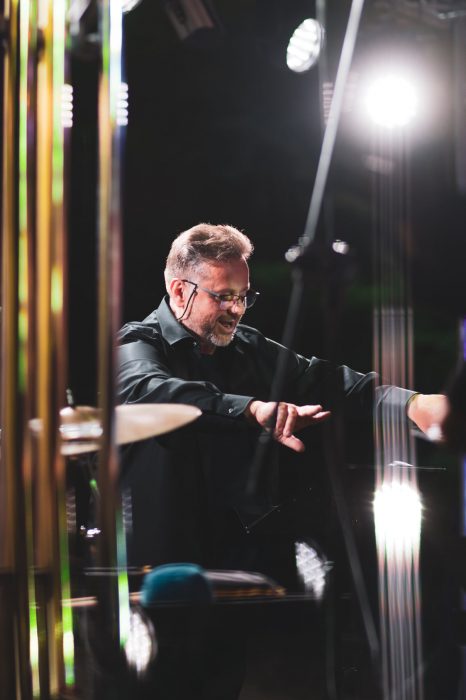 Wyróżniany za twórczość artystyczną w dziedzinie muzyki, kultury i sztuki, dwukrotnie nominowany do Pomorskiej Nagrody Artystycznej (2003,2004), laureat Honorowej Nagrody Towarzystwa Przyjaciół Sztuki za twórczość artystyczną w dziedzinie muzyki (2002), laureat Nagrody Miasta Gdańska w Dziedzinie Kultury " Splendor Gedanensis" (2005, 2012, 2013).
Odznaczony odznaką Zasłużony Działacz Kultury, Medalem Komisji Edukacji Narodowej, Brązowym Medalem "Zasłużony Kulturze Gloria Artis", Brązowym Krzyżem Zasługi, Medalem Srebrnym za Długoletnią Służbę.
Inicjator i współrealizator wielu projektów kulturalnych. Pomysłodawca cyklu koncertów "Muzyczne wtorki na Uniwersytecie", podczas których studenci Akademii Muzycznej w Gdańsku prezentują swoje umiejętności na scenie teatralnej Uniwersytetu Gdańskiego
Autorytet w dziedzinie muzyki chóralnej, zapraszany do prac Jury krajowych i zagranicznych festiwali i konkursów chóralnych (Grecja, Włochy, Litwa, Słowacja, Macedonia, Rumunia).Od 2007 roku pełni funkcję Dyrektora artystycznego oraz Przewodniczącego Jury Międzynarodowego Festiwalu Chóralnego "Mundus Cantat Sopot".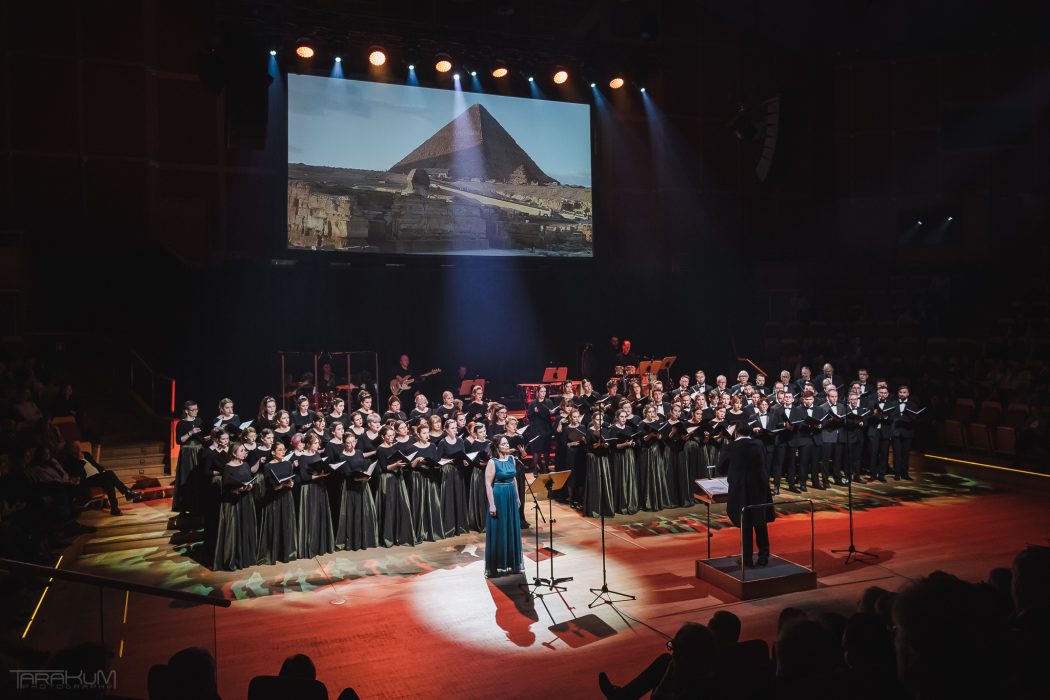 Marcin Tomczak (b.1962) studied music theory and choir conduction at the Gdańsk Music Academy (In Prof. Henryk Gostomski's class). He attended seminars by, among others, Eric Ericsson, Uwe Gronostay and Heinrich Poos. He finished his master's course under Frieder Brenius. Since childhood he was associated with the coast area's choir scene. He perfected his vocal abilities under the direction of well-known choirmasters – Ireneusz and Jan Łukaszewski. 1980-1992 he was a soloist in the professional choir Schola Cantorum Gedniensis and also conductor's assistant in the Pueri Cantores Olivenses Boys' And Men's Choir. In 1994 he became a member of the Art. Council of the Gdańsk Branch of the Polish Choir and Orchestra Association, and two years later he became chairman of the board of the branch.
For years he Has been working on cultural projects together with recognised musical authorities from abroad – among others Joshard Daus (Germany) and Mikis Theodorakis (Greece). He sits on qualification commitees and contest juries. He is currently a senior lecturer at the Departament of Choir Conduction, Music Education and Rhythmics of the Stanisław Moniuszko Music Academy in Gdańsk, and since October 1999 – also the vice-dean of that department. He also associated himself with the University of Gdańsk in 1992 when he won the contest for conductor of the Academic Choir of the University of Gdańsk. Since that time he has led the choir during over 300 a cappella concerts – including at both Polish and foreign festivals. He has received many awards in contests with the UG choir (among others: II place in Rumia 1994, Golden Diploma – Riva del Garda 1996, I place in Suwałki 1999, I place in the Religious Music Festiwal Rumia 2000, I place and Special Award of Vienna City at the Schubert Choir Festival in Vienna in 2000). For his work with the choir he has received several acknowledgements: the University of Gdańsk's Vice Chancellor's Award (1996), the Mayor of Gdańsk's Award (1996) and the Minister of Culture and Art's Special Award for Conductors (Suwałki 1999). He prepared the choir for tens of oratorial performances and conducted some of them personally – such as C. Orff's Carmina Burana, G, Puccini's Messa di Gloria and M. Durufle's Requiem. For years he has collaborated with the European Choir Academy in Mainz, where he holds very popular classes on voice emission and seminars in modern Polish choral music. With the university ensemble (and the Chamber Choir of the Gdańsk Music Academy) he conducted many original performances of modern Polish composers – such as Z. Dankowski, E. Głowski, K. Guzowski, M. Jasiński, H. Łopaszyńska and E. Popławski – and recorded several radio and TV programmes. Under the artistic direction of Marcin Tomczak the University of Gdańsk Academic Choir acquired a new image and a chance of development – both according to the possibilities and to the ambitions of the buoyant academic cultural enivronment of West Pommerania.